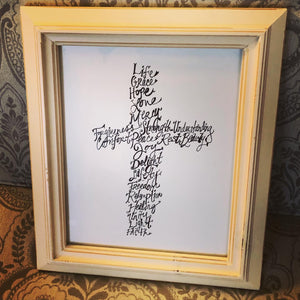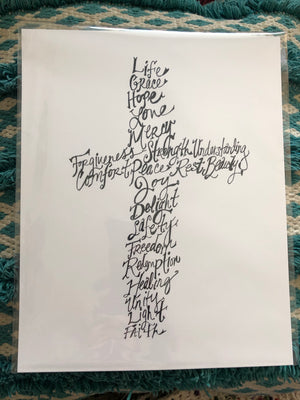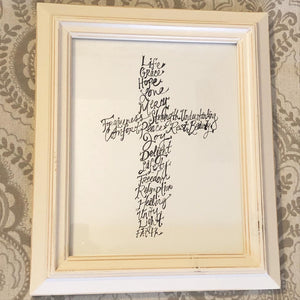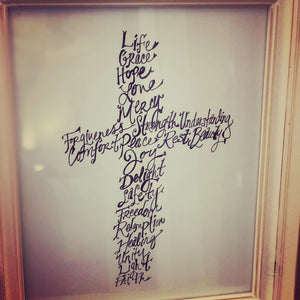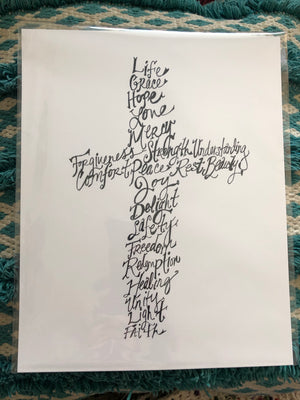 Thank You For The Cross Art
The image of the cross is a beautiful reminder of how God loves us. This art piece created by Rachel Pheffer, is a rugged cross created out of the words that speak to glorious gift of the cross.
"For God so loved the world, that he gave his only begotten Son, that whosoever believeth in him should not perish, but have everlasting life." John 3:16 (KJV) 
This print is Available in 8X10 and 11X14 printed on high quality white heavy stock paper in black ink.